Buying Your First Yacht
If you've never purchased a yacht before, the thought of looking for one to buy is likely to be quite daunting. Apart from having a budget and an idea of how much you want to spend on it, there are other things you should take into consideration before rushing out to buy your new vessel.
The size of the yacht
According to the Plainsailing website, you should start by buying a smaller yacht – don't be too ambitious at first. Remember that you can always upgrade to something larger once you've got used to a smaller boat and decided if it's the right thing for you or not.
Larger boats normally have better features and sometimes are more luxurious; however, some small yachts are extremely comfortable and well furnished, so don't be put off by a 20 foot yacht which may look a little small. The amount of people who will be travelling on the yacht will also be a factor you need to consider, since smaller yachts won't be able to carry as many passengers. If you can, try and have a play with the boat first – plenty of companies offer Southampton yacht charter so there is really no excuse!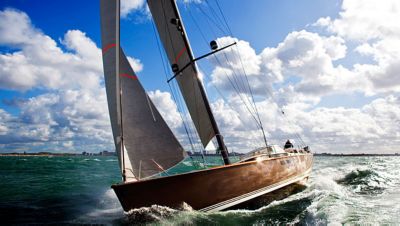 New or used?
Buying a new yacht certainly has it's advantages, even if you have to pay considerably more money for it than you would for a used one. One of the main pros is that you'll have a manufacturer's warranty for a number of years, and sometimes even a lifetime guarantee. You can also be sure to get a boat which doesn't have any problems or marks and scratches on it, and then if you do find anything wrong with it, the warranty means that you can get it sorted out easily. A used yacht will be relatively cheaper, but can be risky, since if you do find any issues with it after purchase, there isn't much that can be done about it. You may then find yourself having to pay more money to fix the problems.