Coast Guard comes to rescue HUGO BOSS
Guillermo Altadill and Alex Thomson, the captains of IMOCA 60 HUGO BOSS yacht in the double-handed Transat Jacques Vabre, spark their emergency beacon later this afternoon at 13.25 pm UT. The Spanish Coastguard sent a helicopter to their location, around 82 nautical miles, from the Spanish coast. Both Guillermo and Alex were rescued from the location by helicopter and they are on their way back to the land.
Following the beginning of the race on 25th October, the team asked on 28th October that yacht HUGO BOSS suffered some structural damage, and Guillermo and Alex had hove to at 15:00 to address the troubles. Later in the day, after a repair session, they decided to return to shore to better deal with the situation.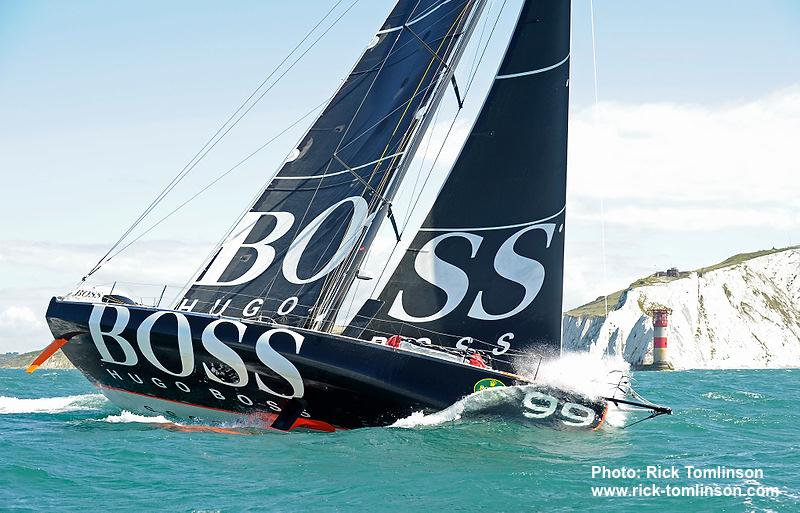 The captains were on the way to A Coruna where the technical squad was waiting to join them. After sailing for a period of thirty-six hours in high seas and among strong winds, the boat structure deteriorated a lot and the vessel began to take on water and sink. The technical team is in A Coruna in Spain awaiting for more info from the coast guard.

Stewart Hosford, the Managing Director, told the Greece yacht charter website that their first concern is with Alex and Guillermo and when they are safely on the ground they would address the situation with their IMOCA 60 and started the salvage process. They are very grateful for the swift response from the rescue services in this situation.