Ripon SC Solo Open Well Received
The Ripon Sailing Club hosted its first solo open had 25 entries that included 10 boats from different sailing clubs. The forecast was very bad for the event and as predicted there were rains. One thing that was noticeable at the event was the wind conditions as it was better than what was predicted. The rains though arrived early.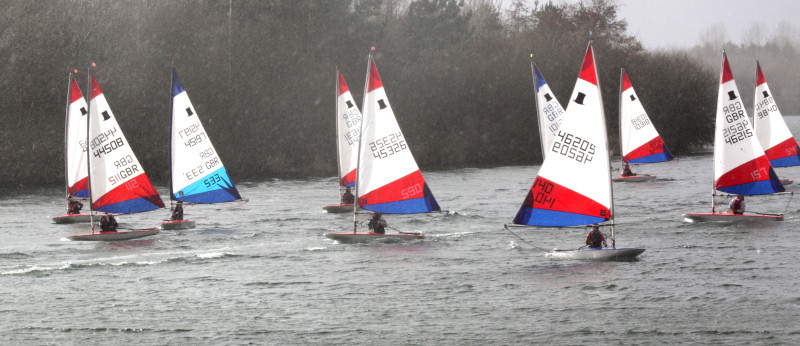 The first race got the south easterly winds, but it was very light. There was a short opening beats possible in the morning due to poor wind strength and direction. Everyone wanted to reach the port end once the wind shifts changed. A few boats were not OCS and thereby it resulted in a genial recall. The re-start saw one boat stay clear of the pack.

There was no chance for any mayhem during the race as no one was going at a fast pace – it was more like a Bareboat Charter in Dubrovnik, pootling around the Croatian coast! The fleet also was spread out before it reached the first windward mark. The strength of the winds really picked up after the lunch break. The rains did hamper the sailors as it dripped down inside their wet suits and spray tops. There were two more races conducted in a similar condition and it was the upwind/downwind course.

The visitors to the first ever Solo Open race in Ripon Sailing Club were dominated the entire event. They showed the local sailors how to race and that local knowledge of the weather and its conditions is nothing to rave about. The visitors have supported this event at Ripon SC and it was because of their participation that the event turned out to be a huge success.

The winning club was Ogston and the boat was helmed by Martin Honnor, the second position went to Burwain Club's Innes Armstrong and the third position was bagged by Lee Tennant of Burwain club.